The brewery is based mainly around a 1200 liter mash tun, a 1200 liter stainless steel brew kettle, a 700-liter hot water tank all powered by an Italian steam generator, and seven  fermenting vessels with an 18 000 liter tank capacity, surrounded by the Öresund waters in the northern port of Malmö, where producing highly expressive handcrafted ales will go hand-in-hand with smells with aromas of green hops, freshwater, quality malt, lively yeast, mixed fermentation & tangy kombucha.
Grinding the Malted Barley before brewing
Labeling the American Pale Ale
  Transferring the wort to the kettle
Three new babes. Hildegard, Gwendolen & Bernadette. From my travels to other breweries in Belgium, I often like how they named their tanks and equipment. Until now I had only named my cars. The Porsche is called Heidi and the Ford is called Bessie.
                                      Bessie my delivery truck                                                                                                      Isiildur the Lifter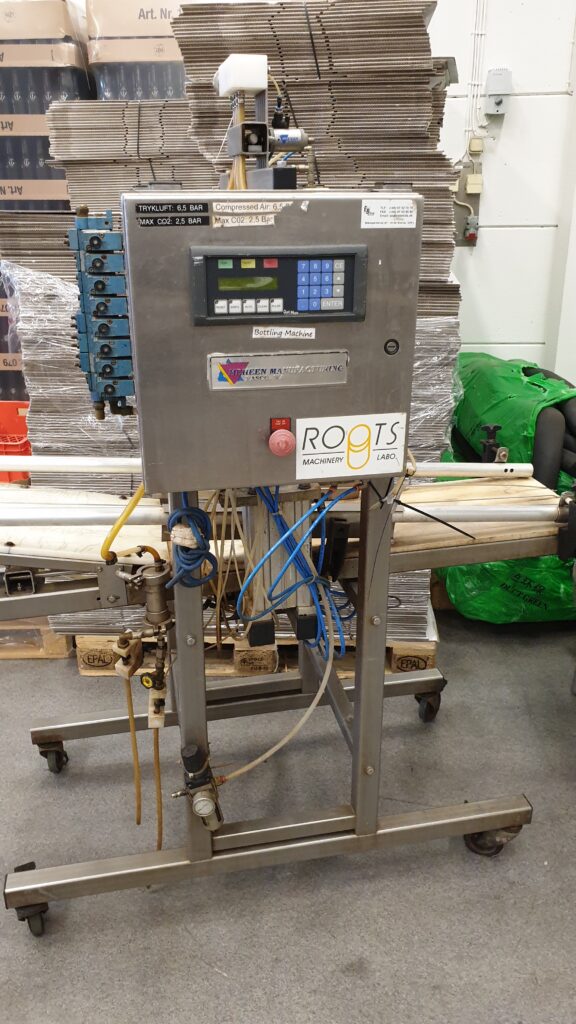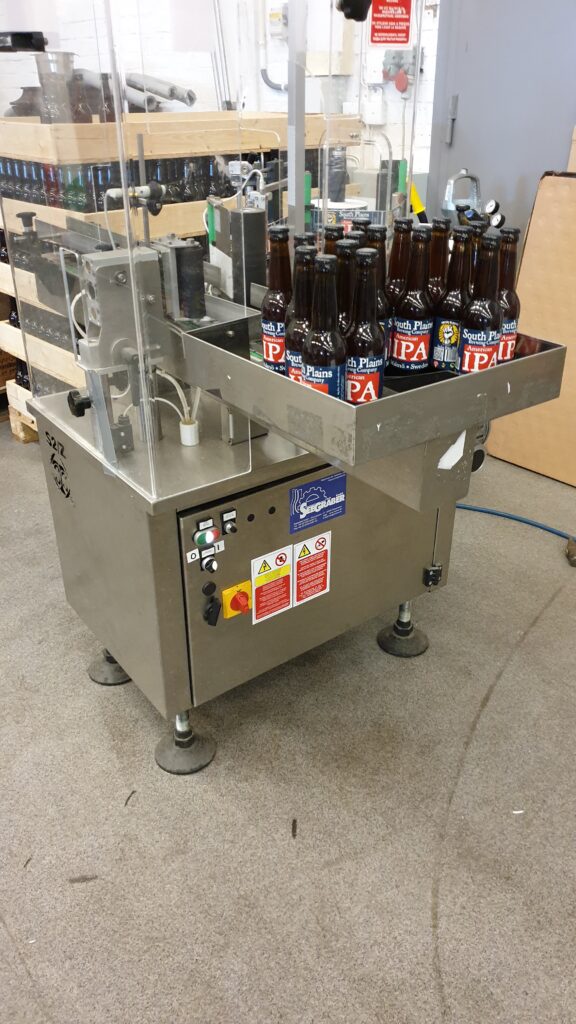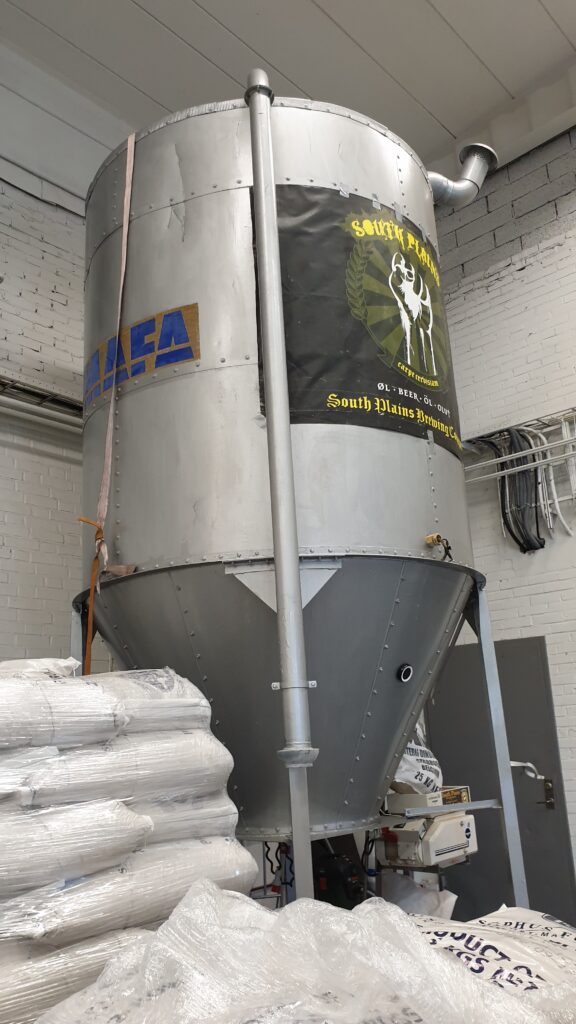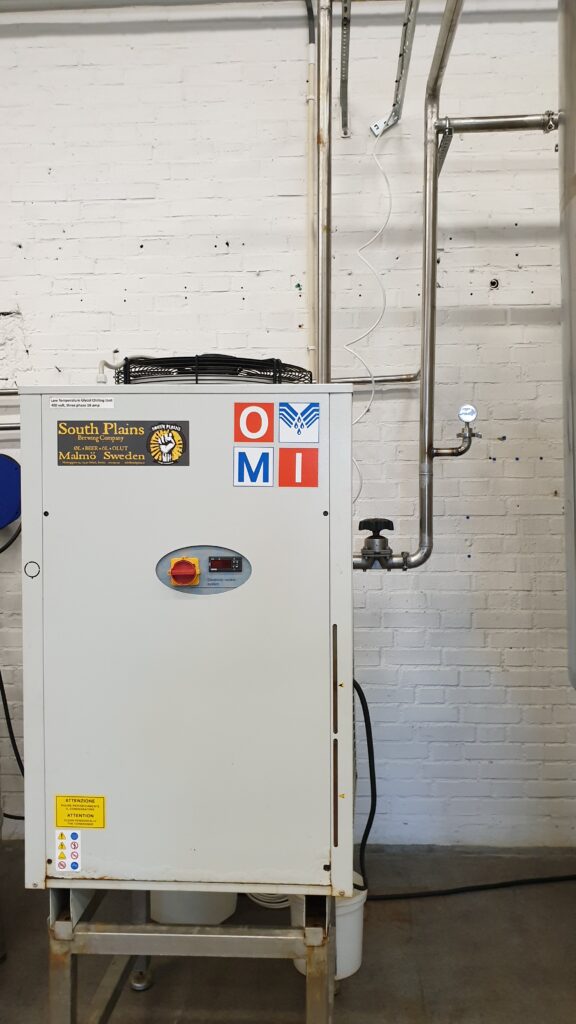 The new stainless steel glycol piping system installed Dec 2020-Jan 2021. Controls temperatures for seven fermenting vessels.