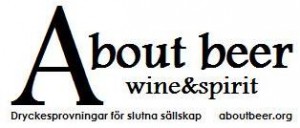 In collaboration with About Beer, we proudly announce our first beer tasting
Thursday, 5 Nov 2015 at 18:00
Come and meet me, Jeffrey Brown along with Joakim Nilsson, Sommelier & Certified Beer Master. For reservation please contact Joakim at About Beer Wine & Spirit on aboutbeer@hotmail.com or go to www.aboutbeer.org  or read more on our site www.southplains.se
In addition to tasting our hand crafted ales, we will be discussing the dynamics running a craft brewery today, history of beer, truths & urban legends of craft beer, & much more. See you there!
Vi provar denna kväll fem olika drycker från South Plains Brewing Company!
Tilltugg till respektive öl för att förhöja ölstilarna i denna ölmeny.
Dessutom blir det ölhistoria, allmän ölkunskap och några sanna (eller osanna) anekdoter.
För bokning vänligen kontakta Joakim på About beer wine&spirit på
aboutbeer@hotmail.com
 www.aboutbeer.org
Uppge antal personer samt önskat datum så bekräftar jag.
Provningarna sker på About beer wine&spirit i Västra hamnen, Malmö. En bokningsbar pub för dryckesprovningar enbart.
Adressen är Kompassgatan 37, Malmö
Högt skum!