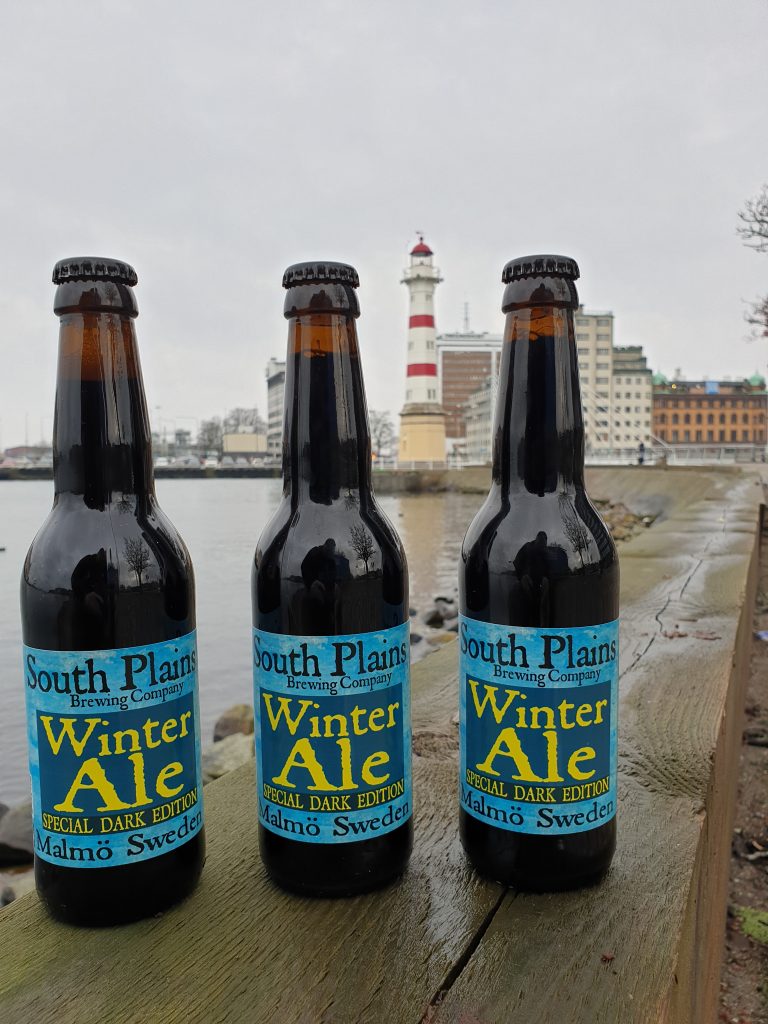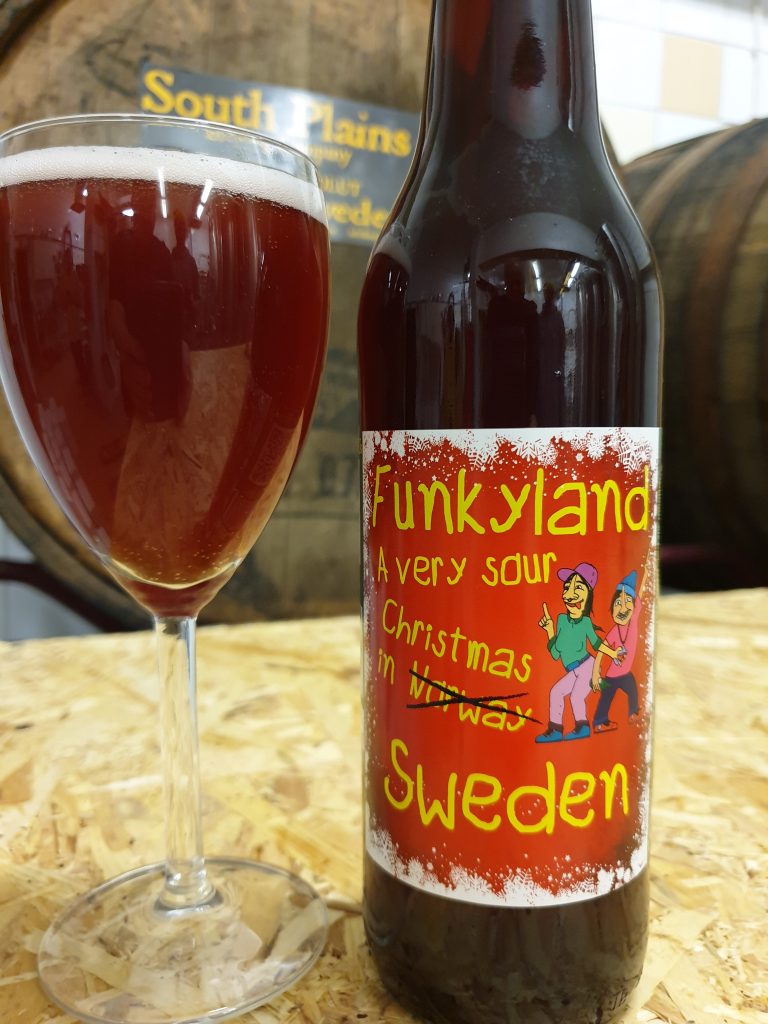 Characteristics-Winter Ale
Dark in Color
6% Alcohol Volume
25 ibu, moderate bitterness
Lightly spiced with orange peel, vanilla bean, ginger & cinnamon
Serving: 6-8° C,  served in a snifter glass
_________________________
Story
The story of this beer goes back many years ago to when I was a homebrewer in San Francisco. In my garage I took a old refrigerator and drilled two holes and mounted two taps on the side. When I brewed beer in my back yard I would fill cornelius kegs and serve my beers on tap. Often I had big parties and every year at Christmas I would make one called 'Hoppy Holidaze', a lightly spiced ale with orange peel, vanilla bean, ginger & cinnamon. This beer was always quite popular and in 2014 I put a version of that beer on Systembolaget for a December 1st release. I put the price very low, just 17:70-kr for a 6% beer, as a way of saying thank you to my customers. Also I put a personal note on the side, a cartoon of me saying Merry Christmas. The Winter Ale usually sells out in a few weeks.
_________________________
Characteristics-Funkyland 'A very Sour Christmas in Sweden' 
Red in Color
6% Alcohol Volume
No hops
A Norwegian Kveik, a sort of farmhouse ale, fermented along with our house blend of Brettanomyces, then barrel aged six months, and finishing fermentation on lingonberries, sour cherries & blackberries.
Limited Release of 2000 bottles, each bottle is numbered.
Serving: 6-8° C,  served in a snifter glass.
_________________________
Story
For a couple years I have been thinking of releasing a sour Christmas beer. I wasn't sure if it would be a positive reaction or if I could sell two thousand bottles in such a short period. We put the price very low, 39:90-kr for a 50 cl bottle. Created a very special sour beer with a Norwegian Kveik yeast and on the label in child like writing called it 'A Very Sour Christmas in (Norway is crossed out) Sweden. Sort of a dumb joke about a Norwegian yeast brewed in Sweden with lingonberries. And we called it a limited release, with each bottle numbered on the side. The response has been much more that we expected, after two weeks we are nearly sold out.
_________________________
Finding it
Mostly sold in Systembolaget