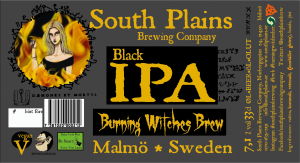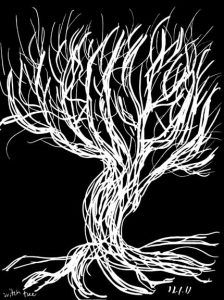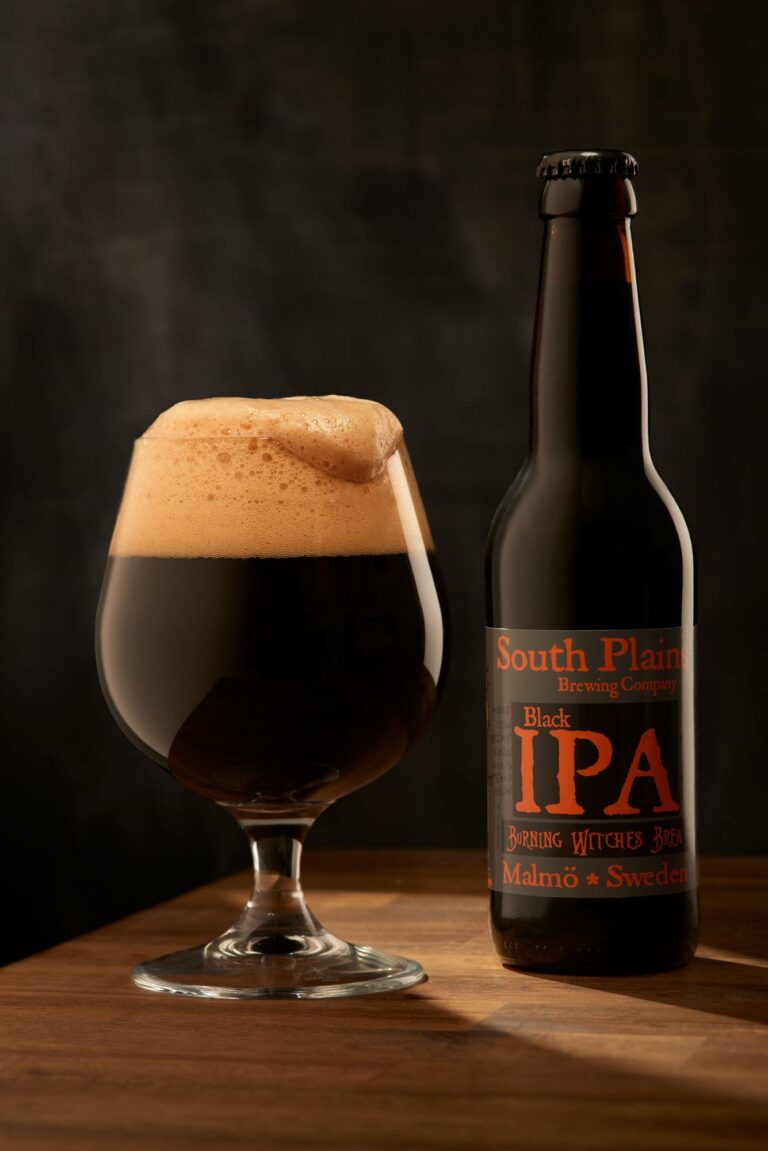 Black IPA Burning-Witches Brew
______________________________________________
Characteristics
Black in Color
7,1% Alcohol Volume
70 ibu, strong bitterness
Robust flavor from Warrior hops, English malts give flavors of roasted coffee, dark chocolate, dried figs, light dry hop aroma
Serving: 6-8° C,  served in a snifter glass
_________________________
Story
The Burning Witches Brew was our fourth beer and hit the market in 2013. We were the first brewery in Sweden to brew a Black IPA. The style name is a little of a misnomer because how can something be black and pale at the same time. There was so much confusion over the name  Black IPA in the US,  that beer judges created a new category calling it 'Dark Cascadian Ale'. At the Gothenberg Porter Festival they call it 'Indian Porter'. Where I live here in Malmö, Sweden, in a area called Kirseberg, there is a hill and on the top of the hill a sign says' In 1504 on this spot, they burned witches in Malmö'. I thought that was very cool so decided to name my Black IPA after it. The blond woman burning in flames in the logo was created by Illustrator  Randy Lillegaard Larsen, a old friend that is normally sketching elves and fairies for Lego in Denmark. When we first submitted the label to Systembolaget, we thought there was a good chance they could reject it because it is a bit offensive, a blond woman burning. But they really liked it because burning witches is a historical part of Sweden.
Each bottle is labeled with the batch # near the expiration date.
After seven years this is still very popular. I am often approached at festivals by 'White Witches' to tell me they drink this beer in their covens. 
_________________________
Finding it
Mostly sold in Systembolaget
Around Town